WhatsOnChain Explorer
Build your DApp using our explorer services
Verify transactions, track balances, read on-chain data, and monitor network health using the WhatsOnChain API and website.
Get started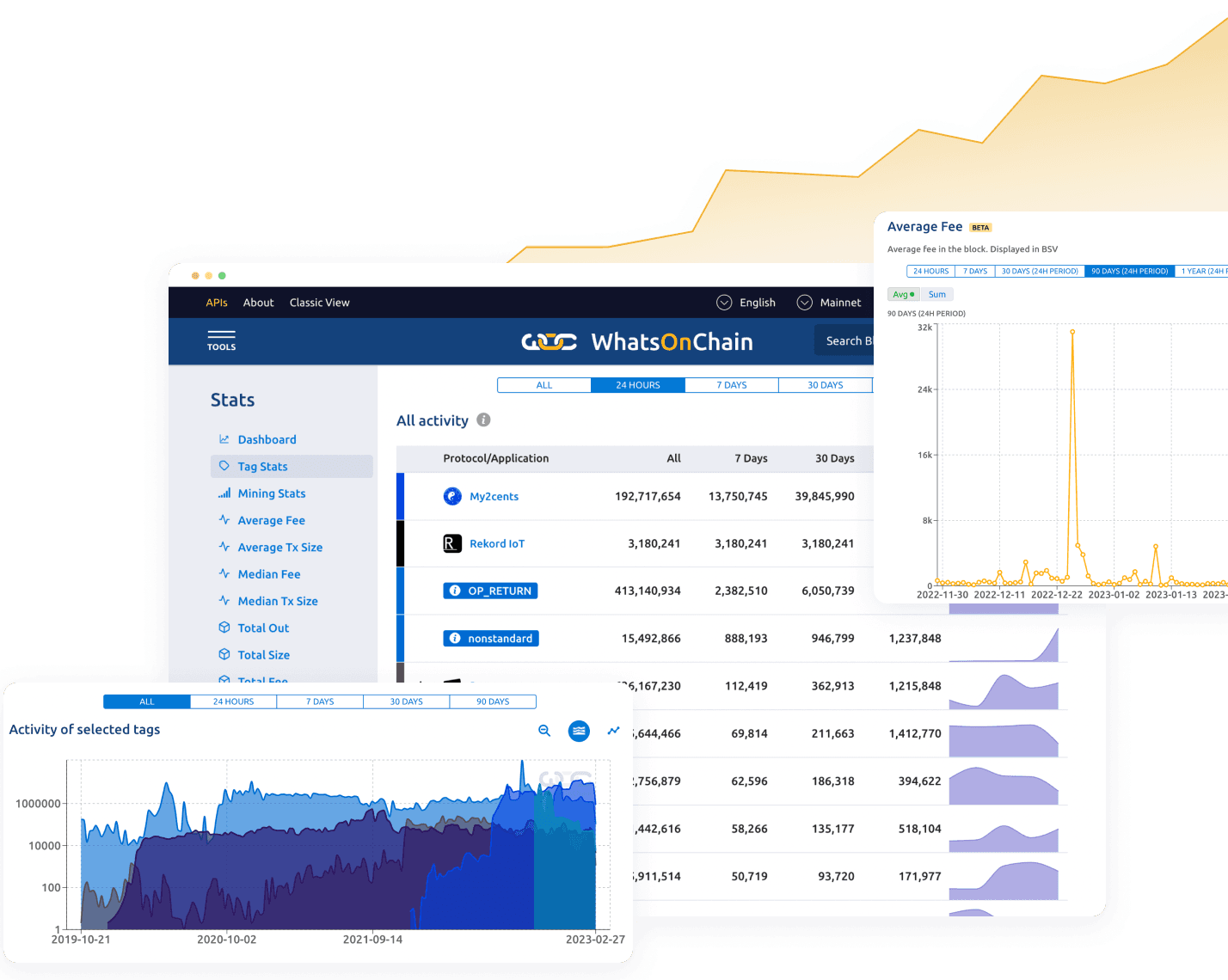 KEY FEATURES
Explorer API
Connect your application to our API to verify transactions, track balances, and read on-chain data.
Explorer Website
Monitor network health and explore additional features through the easy-to-use UI of our explorer website.
Analytics Services
Perform data analyses using our stats to aggregate information on the network or from your data.
HOW IT WORKS
How to get started with What'sOnChain
Integrate our explorer API endpoints in your DApp for free up to 3 calls per second
Benefit from additional explorer and analytics features through our website
Share feedback and feature requests for our APIs, so that you daap may benefit.
BUILD TRUST
Fully independent infrastructure
To guarantee independent transaction verification, the WhatsOnChain infrastructure is completely independent of other nodes or miners.
WEBSOCKETS
Real-time data using WebSockets
Our WebSockets provide a real-time feed from the Bitcoin network, so you can stream the data you need.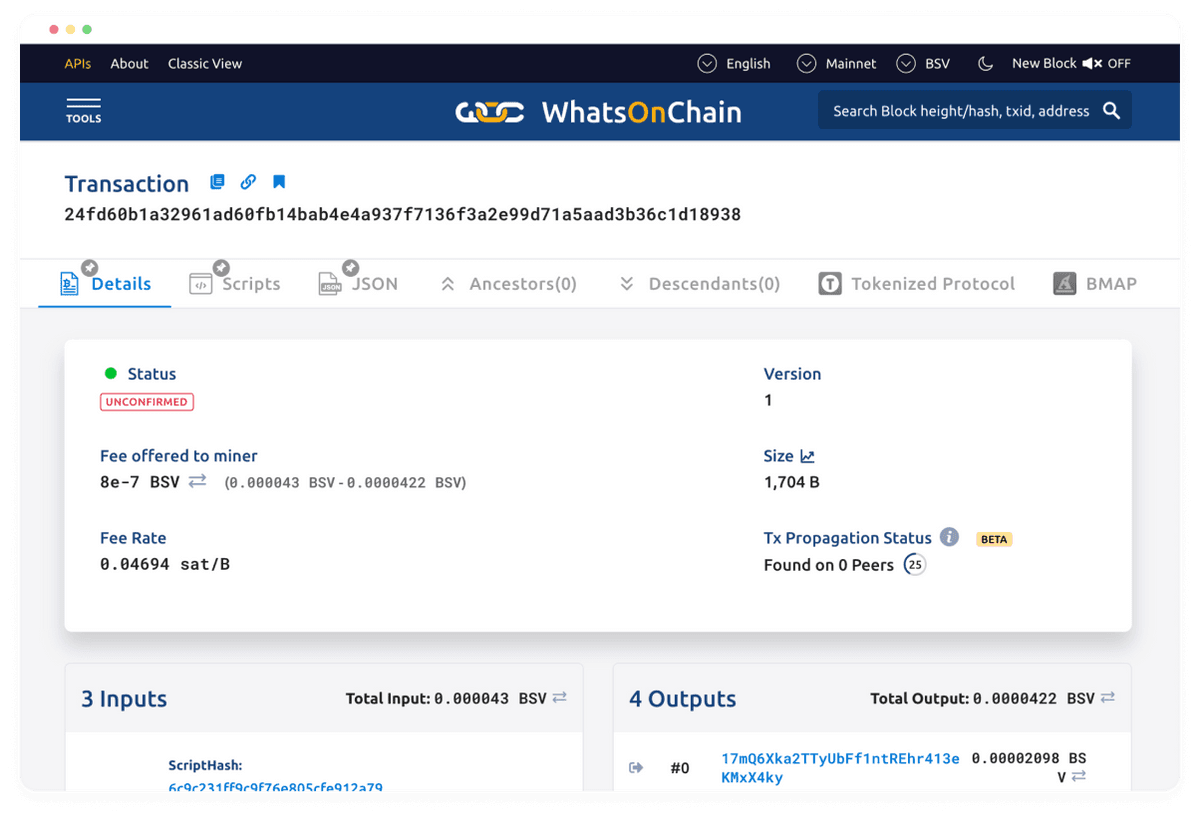 STATS
Network stats and insights
Explore network insights, learn about on-chain data stats, and see how all of these develop over time.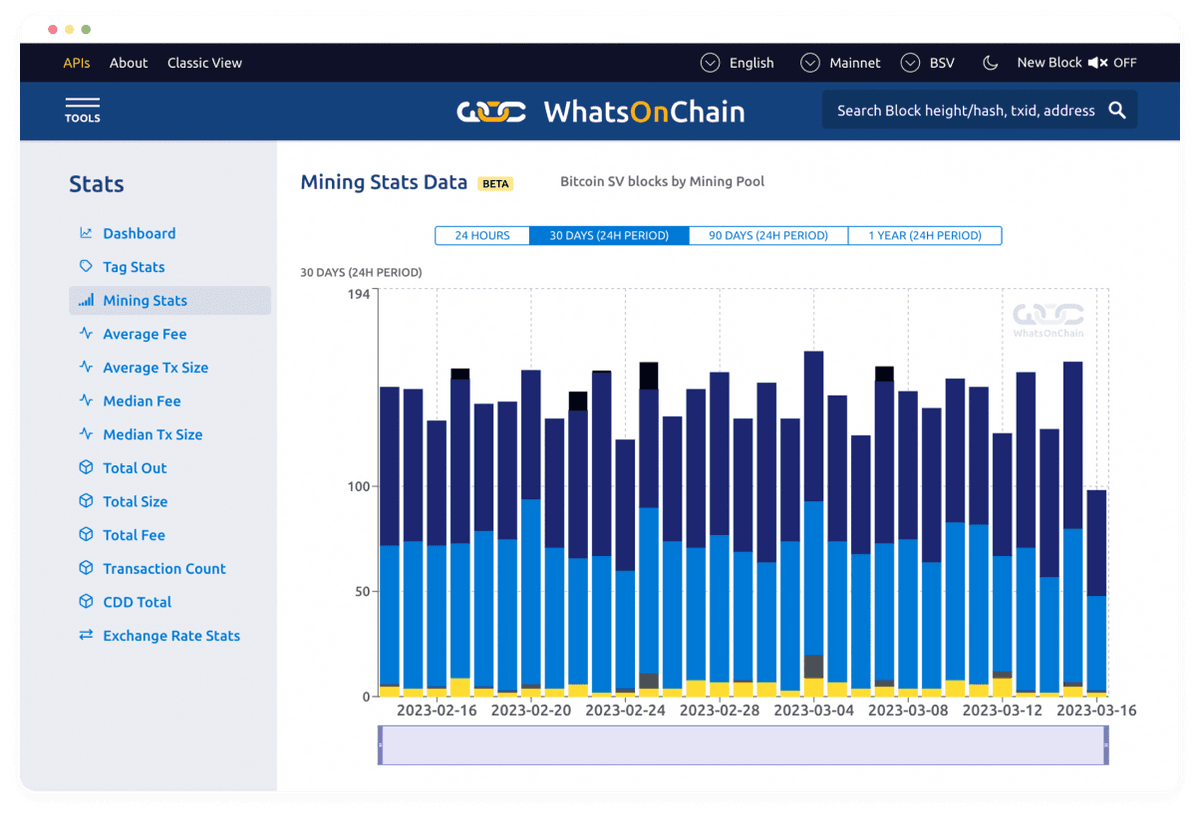 Build your own application powered by WhatsOnChain.
Our easy-to-use API provides easy access to all the data on the BSV blockchain.Build your application backend using the WhatsOnChain data source.
Get Starterd