Transaction Processing
Simply send data files to the blockchain without holding BSV
A set of standard API endpoints to integrate with your application to submit transactions to the chain.
Get started
KEY FEATURES
API endpoints to submit and broadcast transactions to the BSV network
Submit you transactions, have them validated and posted to the blockchain for inclusion in the blocks
Standard transaction processing API endpoints
Integrate with the endpoints you need. Simple, multiple, batched submission as you need it.
Broadcast to the network through dedicated infrastructure
Choose any plan that fits your need. Submission of raw transactions is free.
HOW IT WORKS
How to get started with Transaction Processing
Connect your application to our Taal API endpoints
Build your blockchain transaction within your application layer
Submit your transaction using our endpoints to broadcast it to the network
STANDARD APIs
A set of industry standard APIs
A set of APIs to validate and submit transactions, single, multiple or in batches. As you need it. At no charge.
NO PLANNED DOWNTIME
Maximum availability
No downtime for maintenance, upgrades, releases to ensure maximum availability to your applications and you customers
ROBUST PRODUCTION SERVICES
Tried and tested production environment
Redundant infrastructure and robust fail over procedures to minimise impact of technical issues
FREE SUBMISSION
Transaction submission for free
Only pay the network transactions fees of 50 sats per KB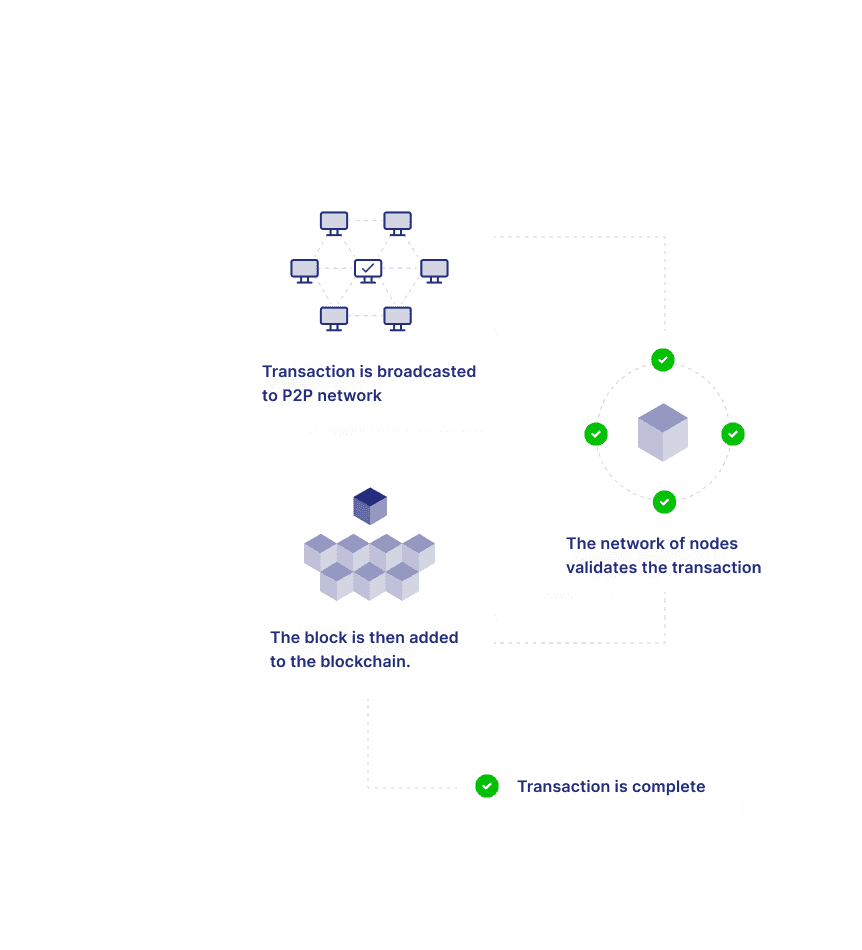 Post your transactions now.
Our robust infrastructure ensures the submission and broadcast of your transactions to the network.
Get Starterd