Client
Simply send data files to the blockchain
Submit data files directly to the blockchain. Download a light service client. And you are ready to go.
Get started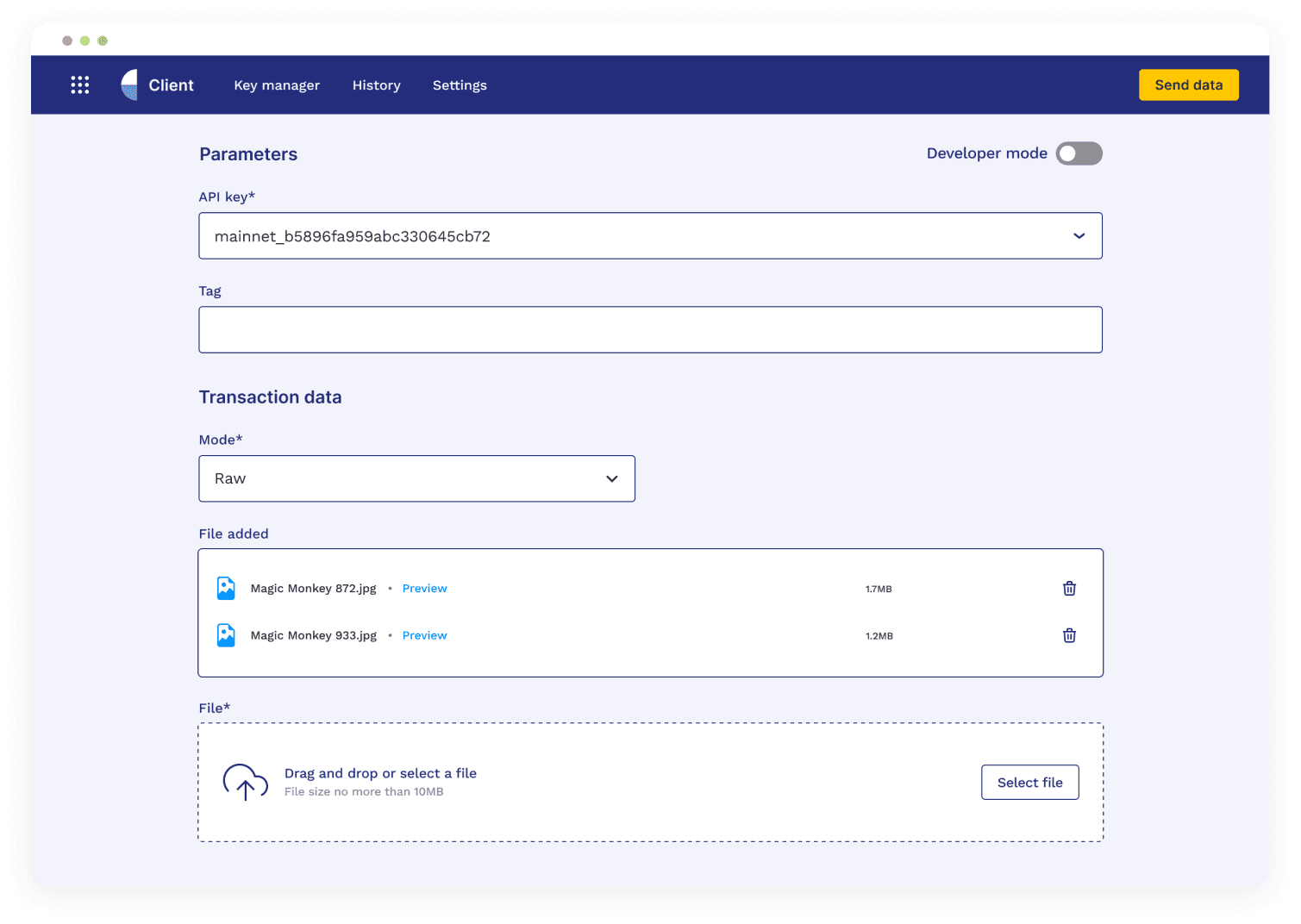 KEY FEATURES
Client API integrated to your DApp to send raw data without constructing blockchain transactions
No need to hold BSV or to build blockchain transactions, the Client does it for you to send raw data to the chain.
Downloadable interface to illustrate Taal Client features
Download our Client interface to illustrate our Client APIs with an user friendly GUI.
Client local store for keys and sensitive information
Store sensitive information locally to ensure high standard of security levels.
HOW IT WORKS
How to get started with the Client
Download the Client and integrate it to your application
The Client constructs, funds and signs the transaction for you
You are billed in FIAT at the end of the month according to your amount of data sent
USER FRIENDLY
No need to construct blockchain transactions.
The Client allows you to easily store files by dragging and dropping them, without the need for a crypto payment, making the process quick and hassle-free.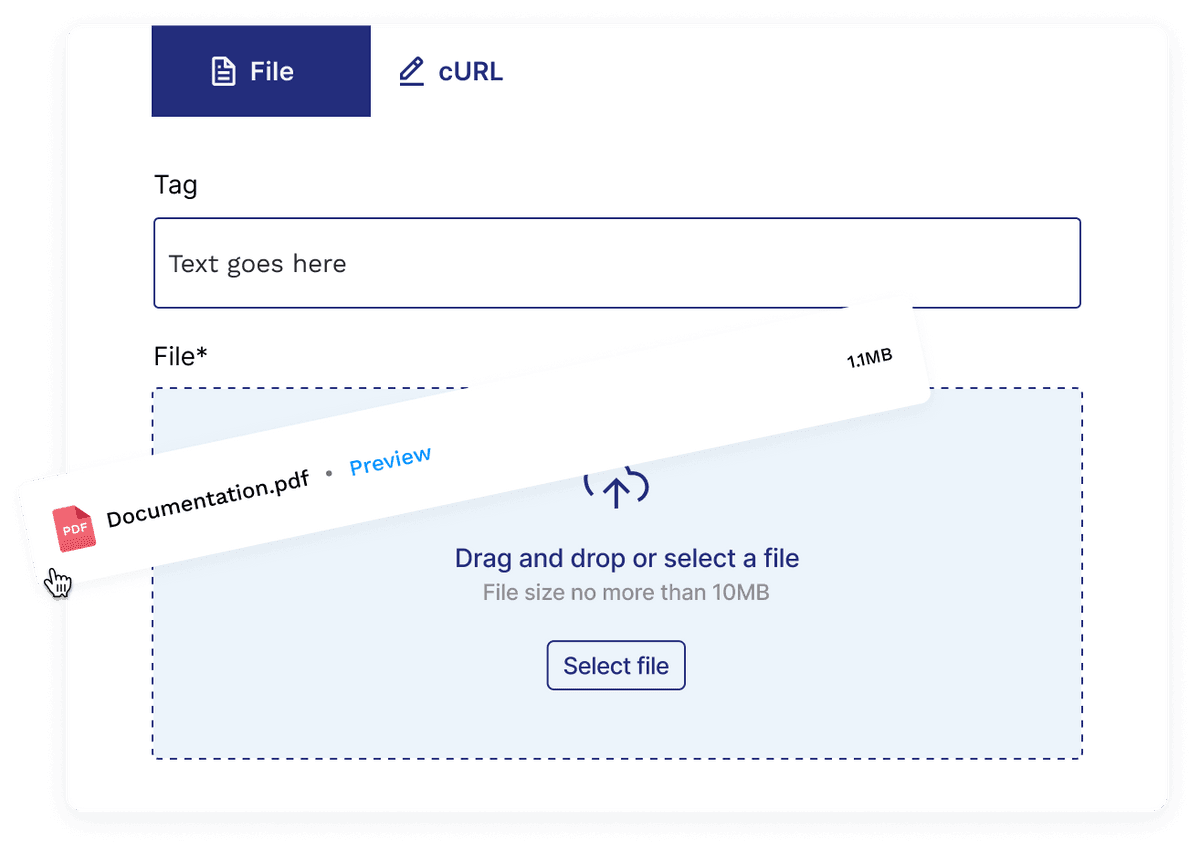 SECURE PRIVATE KEYS
Private keys are held locally
The Client keeps your private keys locally on your machine. No one else has access to them.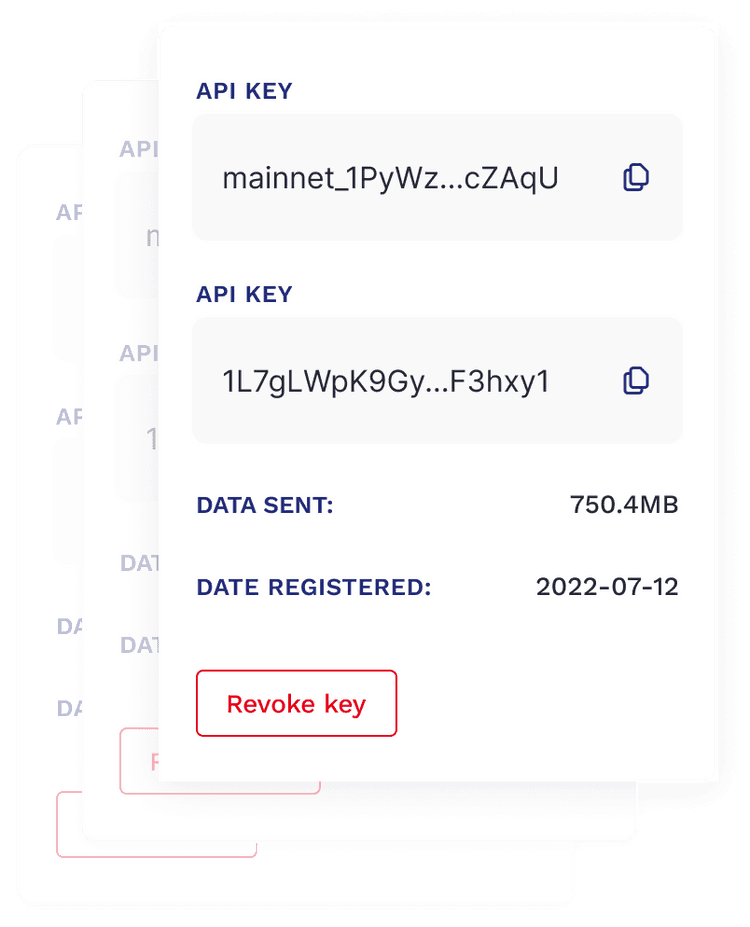 NO NEED FOR BSV
Transactions are funded
The Client adds the necessary transaction fees directly. No need to acquire, hold and use BSV. Billing is in FIAT.

Let your application write data to the blockchain.
Our comprehensive suite of services empowers you to seamlessly develop your blockchain-based solutions from start to finish.
Get Starterd